---
Section 31
WEAPONS, EXPLOSIVES & PYROTECHNICS
Weapons that are old, new, current & future - have a browse ! 
Some we know very well, some we know of, and some we don´  t know at all !  Click to enlarge.
---
Rifles, Self-Loading 7.62mm L1A1  & Bayonet.
"SLR" or "The Elephant Gun" 
---
Guns, Sub Machine, 9mm L2A3 & L34A1 & Bayonet.
"Sterling".
---
Sight Unit Infantry Trilux (SUIT). L2A2.
Aiming Optic for SLR L1A1
---
Guns, Machine, General Purpose, 7.62mm L7A2.
"GPMG"
with Mounting, Tripod, 7.62mm, MG, L5A1 
---
 Guns, Machine, Bren, .303in, Mk2 to 6.
"The Bren Gun"
and
Guns, Machine, Light, 7.62mm L4A4 to L4A6.
" The Bren LMG"
---
Rifles, Infantry, Anti-Tank, 84mm Recoilless Mks 4 - 8.
"Carl Gustav" 
Still in service today in many Armies, after 69 years ! (Mk 1 issued in Sweden in 1948)
---
---
Weaponsight, Individual, Image intentsified (IWS) L1A1.
"The Starlight Scope" or "Green Eye"
---
Launcher, Rocket, RCL, 3.5 inch M20 "Bazooka"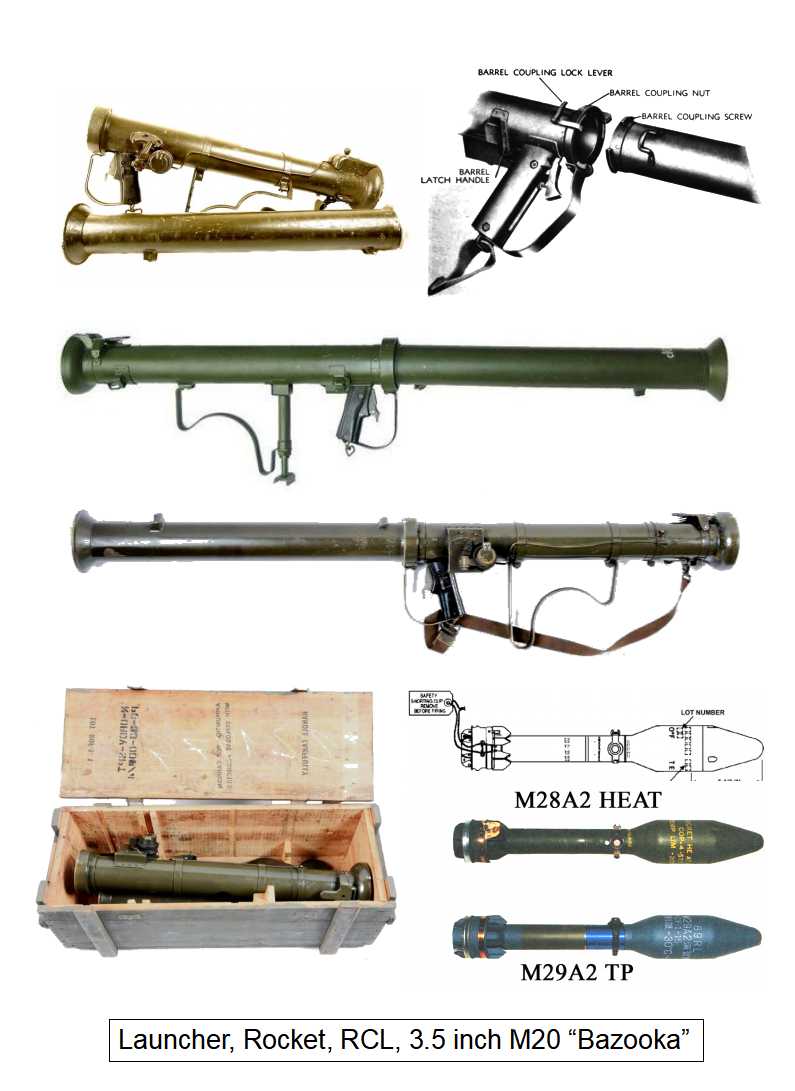 ---
A mixed photographic study,
of some of the weapons & ordnance that we used
during our Army service in the 50` s/ 60` s & 70` s.
---
The Riot Guns - 1960`` s/70`` s & 80` s - firing CS Gas & Rubber Bullets for crowd control.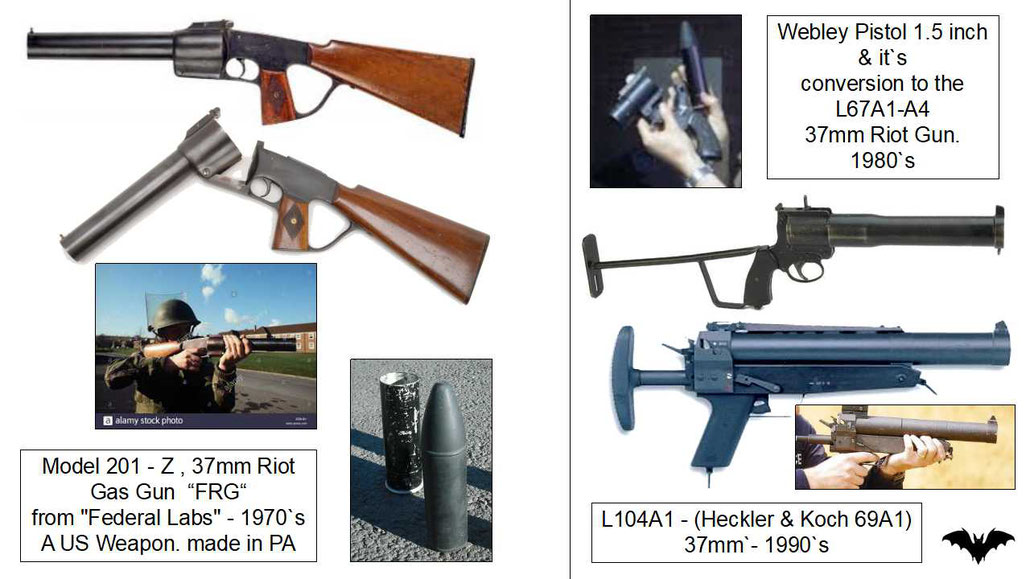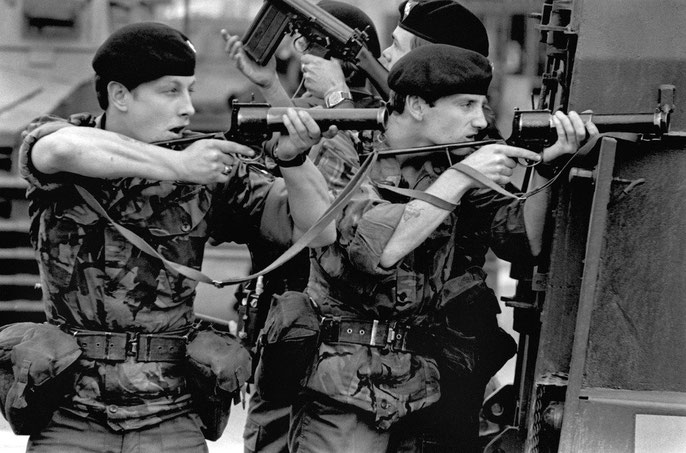 ---
---